Saving Tips for Makeup Addicts
Makeup can get expensive especially if you wear it daily. It might get a little tempting at times to buy the latest beauty products when they hit the shelves. Try to practice smart shopping to save on the items that you use frequently. Consider looking at your monthly budget to free up cash. Here are some suggestions to consider before you buy.
Buy drugstore brands. Just because the makeup is expensive does not mean that it is the best quality. Instead of shopping for department store brands check out the popular drugstore brands that people are raving about on YouTube and other social media sites. There are some fantastic drugstore brands out there that are a lot cheaper than department stores.
Use coupons on sale items. Saving is always good especially when the store that you shop at frequently has your favorite makeup products on sale. Get extra savings by using digital and printed coupons.
Sign up for store loyalty programs. Receive email updates on your favorite brands and items that you purchase the most. Receive points for dollars that you spent so you can save later. Some stores, like Sephora, give their customers a free item for their birthday when they sign up for their loyalty program.

Grab store samples. Stores are always handing out samples. Stock up and try new products. You might find something that you like.
Watch what you buy. Many stores will put the most expensive products at eye level. If you are wanting to save while you shop then look at the shelves on the bottom. That is where most stores will have their least expensive products.
Check the clearance section. Many stores will have a section with their markdown items. Check them out and see if there is anything that is worth purchasing.
Get coupon codes from beauty bloggers. A lot of beauty insiders will post coupons on their YouTube channel as well as their social media accounts for followers to use to save money.
Before you buy online check to see if there are any digital coupons that can be applied at checkout. Check sites like Groupon.com and Coupons.com.
Shop at discount stores like TJ Maxx, Ross and Nordstrom Rack. These stores will often have higher-end products for a lot less. In case you are wondering, these are not knockoffs. A lot of times brands will have overstock that they could not sell to department stores. They will then sell items to discounted stores.
Ask the store or makeup counter if they give out free samples of their products to try before you buy. A lot of stores like Sephora will give you samples to take home and try.
Don't throw away containers of makeup that are almost gone. Instead, make it last longer by cutting them open and remove the remaining product inside in a reusable container. You should be able to get a few more uses out of the product until you can go to the store and pick-up more.
Don't buy makeup remover to clean your makeup brushes. Use baby shampoo. It's cheaper and last longer.
Try monthly subscription boxes. Some subscription box services send you samples of products in smaller sizes so you can try it out and see if there is something that you like before spending money on a full-size product.
Make sure you get free shipping. A lot of stores will have free shipping on online orders if you spend a certain amount. If you know you use an item frequently then stock up.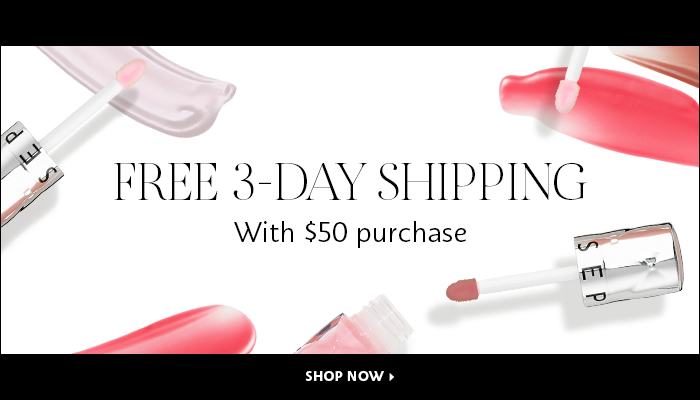 Buy in bulk and save. Many warehouse clubs like Sam's Club and Costco have brands that you use and love in multipacks. Never hurts to buy more and save.

If you have any suggestions on ways to save on makeup please leave us a comment. Happy shopping!